Meet our extraordinary team…
Our Winemakers
From vine to glass, these are the people whose dedication to craft and place can be tasted in every bottle of Jacob's Creek.
Chief Winemaker
Daniel Swincer
Meet Daniel
Dan joined the Gramp & Sons winemaking team in the Barossa in 2006, where he quickly proved his outstanding winemaking talent, becoming Group Red Winemaker in 2015.

As Chief Winemaker since 2018, Dan is determined to craft innovative wines that continue to build the international recognition of Jacob's Creek for their exceptional quality and distinctive style.
"The most exciting time of the year for me is the blending stage, it is an opportunity to see and taste all the hard work to get to that point. Lining up and reviewing all the parcels of wine, they are a culmination from the vineyard through the winemaking and maturation process and each vintage is unique with its own personality and challenges.

Getting a wine ready to bottle, whether it is a single vineyard Barossa Shiraz or Jacob's Creek Classic Chardonnay destined for glasses across the globe is the ultimate satisfaction – except, perhaps, for drinking it!"
Dan sums up the principles that make Jacob's Creek wines so unique: "The absolute care and devotion taken by our winemakers across our entire portfolio of wines, from entry level to our fine wines, is an important winemaking principle at Jacob's Creek. For each and every wine we make, our careful selection starts in the vineyard and continues to the final bottling. This attention to quality and typicity of style across our portfolio is widely recognised as Jacob's Creek's signature mark."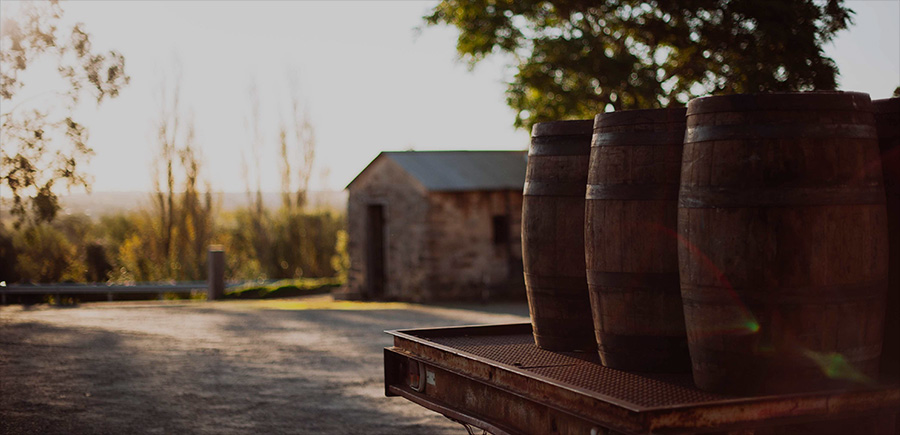 The Jacob's Creek
Viticulturist Team
The Jacob's Creek
Viticulturist Team
Wine starts here, on the vines.
Our Viti' team take their job very seriously. As well they should - it's here that the whole process starts, and it's their decisions that not only affect the next vintage but perhaps the vintages for generations to come.

Together with our growers, they manage all aspects of vine health and grape quality including irrigation (ensuring the vines are watered sufficiently but not too much); canopy management (ensuring the vines have enough leaves to shade the grapes yet allow full ripening)
and bunch weight (ensuring the vines have enough grapes but not too many) during the growing season. After harvest they get a short respite before managing the vine pruning decisions in the winter.

Battling the elements and the vagaries of Mother Nature, our viticulture team are the key to ensuring the grapes that go into every bottle of Jacob's Creek are the best they can be.
Our
Growers
Our
Growers
PART OF THE FAMILY
We've always said, our wine should be enjoyed in the homes of families and friends. So it's a real point of pride for us that we source our grapes from over 120 independent growers - most of which are still family run vineyards. And just like the McPherson's above, many have been working with us for generations
We call our growers 'wine growers' not 'grape growers' because of the special understanding required to grow grapes that make great wine. They work closely with our viticulturists and Winemakers on all key decisions, but it's the years of experience in the day to day management of the vines that we think you can taste in every bottle.