recipes > Gyzby's Roast Turkey with all the trimmings
A delicious roast turkey with brussels sprouts, mash and gravy.
At Our Table in the Barossa Gyzby, our guest from Thailand, recalled the first time she tried roasting a turkey. She wanted to host a Christmas dinner and decided to do the roast herself.
She plucked the feathers from the turkey, buttered the skin, made the stuffing and wrapped the bird with bacon to keep in the moisture and make it look pretty. She cheated a little (using store-bought gravy) but made all the trimmings - brussels sprouts and mash herself. Enjoy during the holidays with a chilled Sparkling Shiraz.
Ingredients
1 whole turkey breast

250g potatoes

1 lemon

1 red onion

250g brussels sprouts

1 bunch sage

2 tbsp butter

2 tbsp chicken demi-glace or condensed stock

2 tbsp crème fraîche

Method
Preparation :
Preheat the oven to 230C.

Fill a medium pot with water, add salt and bring to the boil.

Cut brussels sprout into bite-sized pieces.

Dice the onion.

Quarter and deseed the lemon.

Dice the potatoes into large pieces.

Pick the sage leaves off the and slice thinly
Turkey and vegetables :
Place the brussels sprouts and onion in a large baking dish, drizzle with olive oil, season with salt and pepper and toss to coat.

Create space in the centre of the dish for the turkey.

Pat the turkey dry with paper towel and season with salt and pepper, rubbing into the skin.

Place skin side up in the centre of the dish with vegetables vegetables.

Roast in over for 40 minutes, or until the vegetables and turkey are browned and cooked through.

Transfer the roasted turkey to a cutting board and cover loosely aluminum foil. Rest for 10 minutes.

Transfer the roasted vegetables to a serving dish, leaving pan juices behind, top with the juice of 2 lemon wedges, cover and set aside in a warm place ready to serve.
Mash :
Add the potatoes to the pot of boiling water after the vegetables and turkey have been roasting for 20 minutes.

Cook for 15 minutes, or until tender.

Drain thoroughly, return to the pot and keeping off the heat, add crème fraîche and half the butter.

Mash the mixture to desired consistency, season with salt and pepper and set aside in a warm place.
Gravy :
Transfer pan juices to a pot and heat on medium until hot.

Add the demi-glace or stock, sage, remaining butter, the juice of the remaining lemon wedges and ¼ cup of water.

Cook, stirring frequently for 2 minutes or until well combined and slightly reduced in volume.

Remove from heat and season with salt and pepper to taste.
Serve :
Carefully slice the rested turkey and transfer to the serving dish of roasted vegetables.

Serve mashed potato and top with the sliced turkey, brussels sprouts and a few spoonfuls of the gravy.

Wine Match
Sparkling Shiraz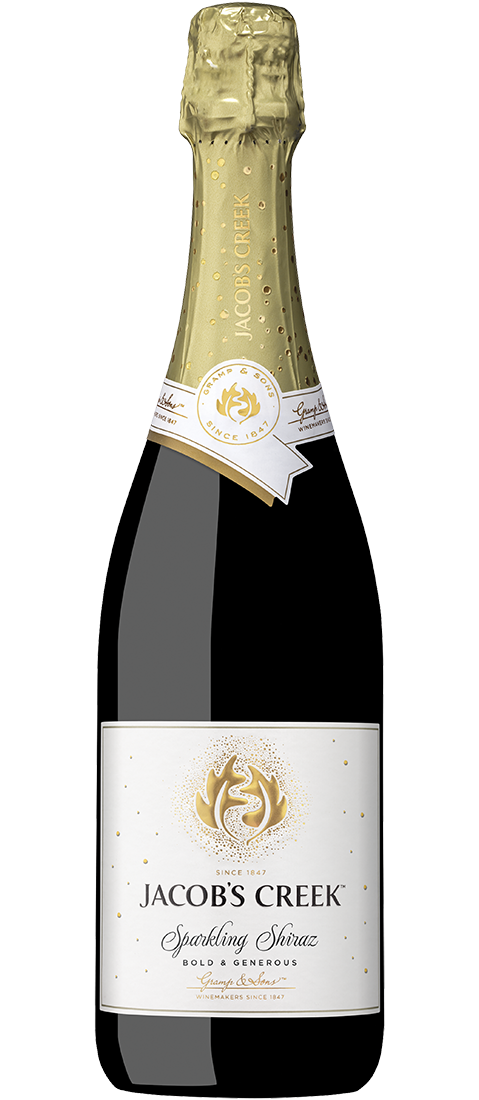 No better drop for this dish.
See more about this wine
How about another course
Discover more recipes from Jacob's creek