Host your function with us
Set in the heart of the Barossa Valley, on the banks of the picturesque Jacob's Creek, we offer a range of high-end private and corporate experiences across our exclusive sites. At Heritage House, home to the company's founder Johann Gramp, we can provide unique luxury food and wine experiences and facilities for intimate boardroom meetings and events.

At the Jacob's Creek Visitor Centre we can accommodate large group dining packages to suit everyone's individual needs. We can also facilitate team building incentive activities at Jacob's Estate outdoor kitchen and kitchen garden. We offer cooking classes, both demonstration and hands on, cycle packages so you can ride a bicycle through the vines, wine sensory experiences and Master Classes.
Download pdf - functions pack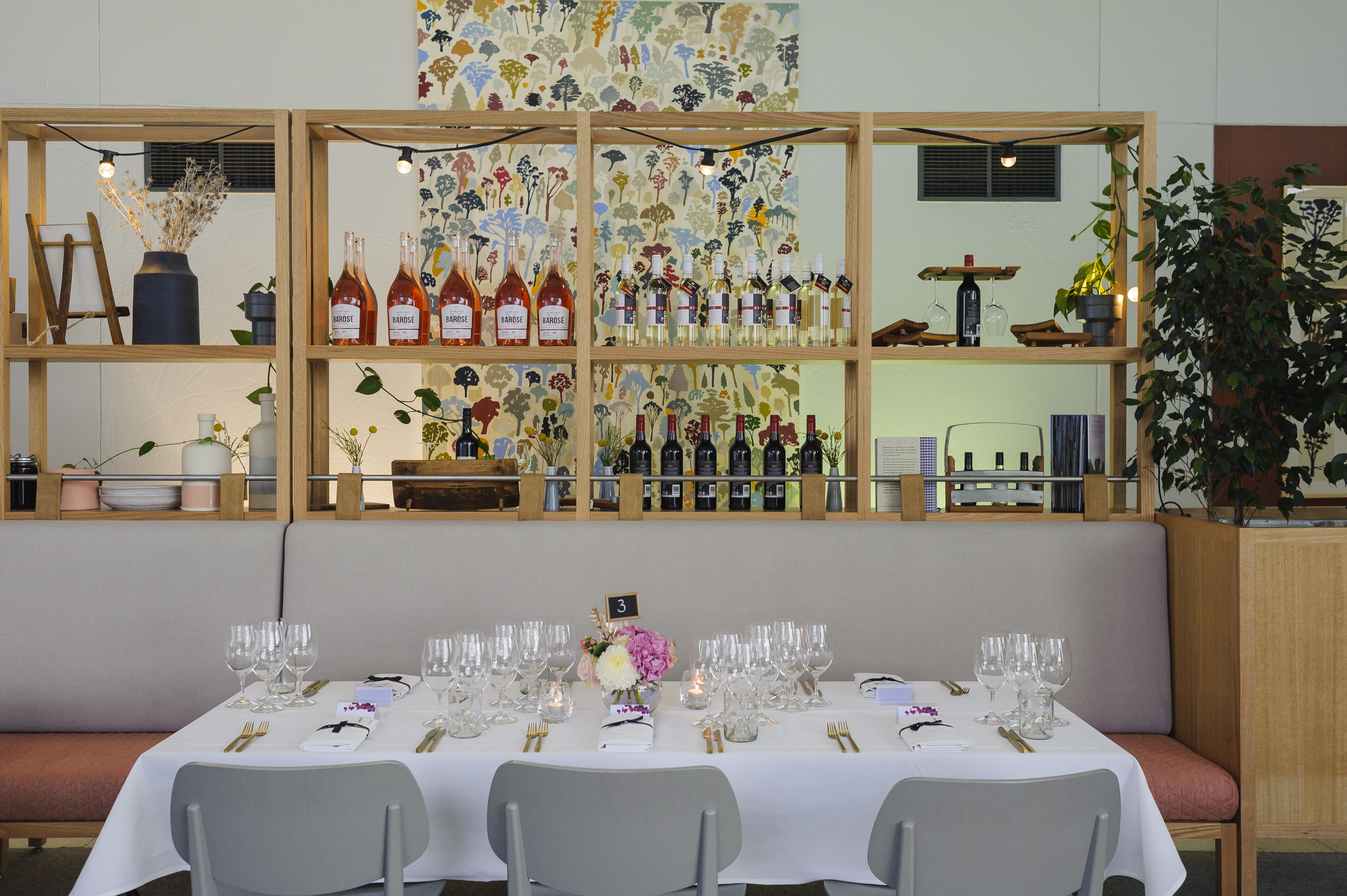 Jacob's Creek - Exclusive Dinner
Set on the banks of picturesque Jacob's Creek, we offer a range of unique food and wine experiences. Begin your evening with a glass of wine and canapes on our lawn over-looking the Barossa Ranges. Enjoy lawn games, relax on our bean bags and have a friendly hit of tennis. Stay and enjoy the sunset with a causal roaming dinner or move into Our Table Restaurant for a set dinner with matching wines.
Roaming Dinner
50 - 200 people
Our Table Restaurant
50 - 100 people
From Garden to Plate Cooking Challenge
Experience Barossa culture with our From Garden to Plate Cooking Challenge. Led by our talented chefs, corporate groups can engage in the ultimate team bonding activity the Barossa has to offer. Teams have one hour to take their recipes and transform them into culinary delights. Upon the sound of a starting gun, contestants race into our Kitchen Garden to harvest their fresh produce and gather their small goods. The chopping, mixing and grilling begins in a frantic flurry as each team strives to create their master piece. At the end of the challenge, the dishes are judged and the winners announced. Teams have the opportunity to enjoy their creations and share their experience over a glass of wine in the beautiful surrounds. This challenge is the perfect way to engage everyone in an exciting and hands on activity that is truly unique to the Barossa.
From Garden to Plate Cooking Challenge
30 - 200 people
Heritage Vineyard - Conferencing & High End Dining
On the site we call the "Heritage Vineyard" Johann Gramp planted his first vines on the banks of Jacob's Creek in 1847 and thus began a tradition of wine making over 165 years ago. His original winery and homestead still stand today overlooking where he planted his first vineyard and the world famous Jacob's Creek. The buildings have been fully renovated to provide a tranquil conference space and a high end dining site tucked away in the foothills of the Barossa Ranges.
Conferencing
10 - 50 people
Private Lunch or Dinner
6 - 36 people
Jacob's Estate
Jacob's Estate offers a unique and memorable dining experience. The beautiful and historic ruins built by William Jacob in the 1840's, provides a charming room with a fire place and breathtaking view overlooking the Kitchen Garden. The site offers a peaceful and relaxing atmosphere in an exclusive one of a kind location.
Breakfast, Lunch, or Dinner in the Ruins
4 - 12 people
Breakfast, Lunch, or Dinner on Our Lawn
12 – 200 people
Private Functions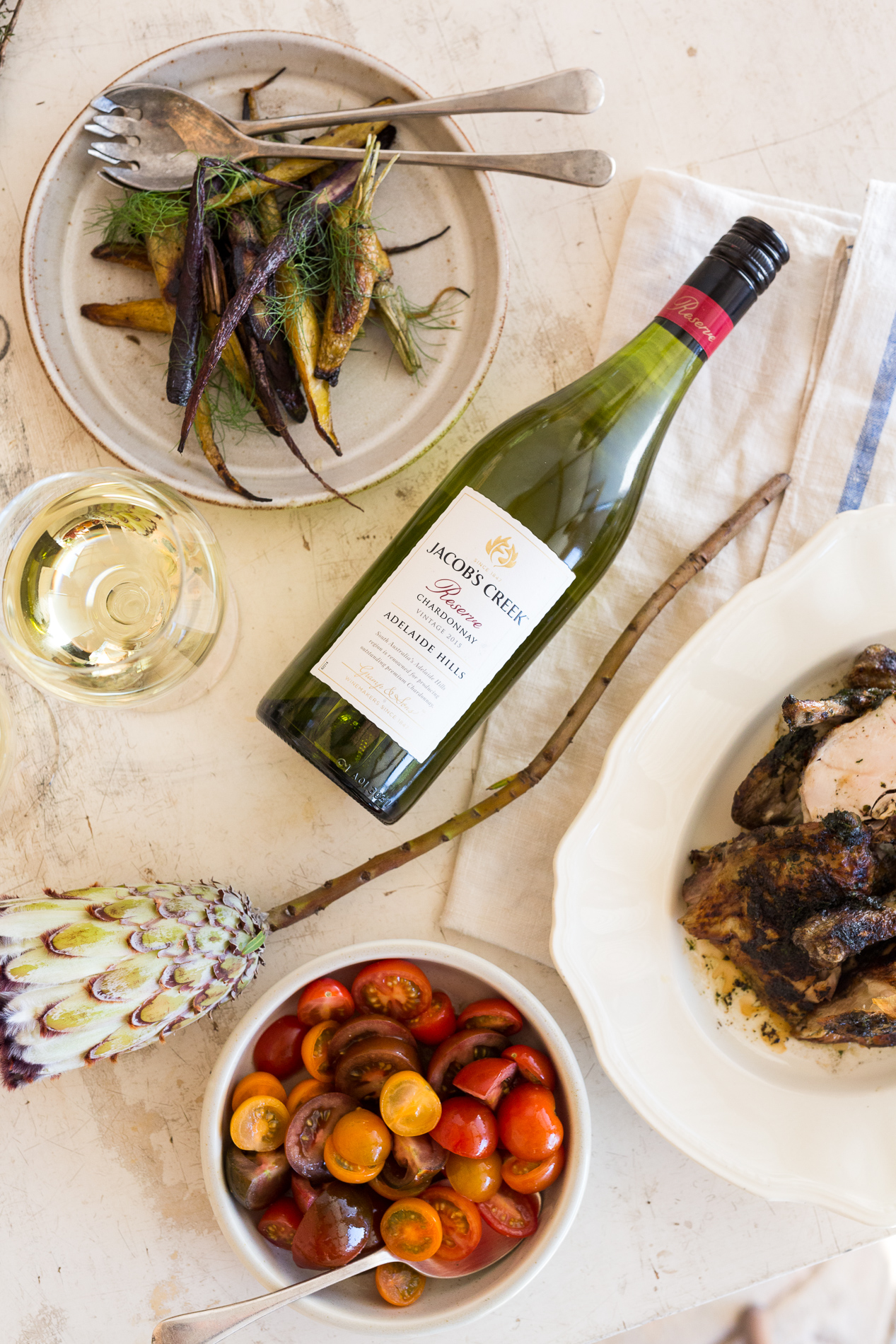 Jacob's Creek - Private Lunch
Host your own special occasion set in a stunning location with sweeping views of vineyard and the Barossa Ranges. We can accommodate small to large groups for private lunches on our terrace or Our Table - a 15 metre wooden table set in our sensory garden. Our venue is ideal for birthdays, Christmas events, anniversaries, whatever the occasion may be we will work with you to create the perfect event.
Lunch at Our Table
20 - 50 people
Enquire about hosting
Your function at Jacob's Creek Visitor Centre
Fill in the form below to enquire about your function or contact our Visitations Co-ordinator, Cathy, who will help tailor your event :
Emma Kaye
Telephone : +61 (08) 8521 3010
Email: emma.kaye@pernod-ricard.com
Visit
Our home
The Jacob's Creek Visitor Centre
Barossa Valley Way, Rowland Flat, South Australia, 5352 Australia
visitorcentre@pernod-ricard.com.au
+61 8 8521 3000
Open from 10am – 5pm daily, restaurant open from 12noon - 3pm daily
Except Good Friday and Christmas Day.