Meet our extraordinary team…
Our Winemakers
From vine to glass, these are the people whose dedication to craft and place can be tasted in every bottle of Jacob's Creek.
Chief Winemaker
Ben Bryant
Meet Ben
As the Chief Winemaker of Jacob's Creek he's responsible for the style and quality of every bottle of Jacob's Creek that leaves our winery.

Ben began learning his craft from a young age, earning extra cash as a student pruning vines in the central ranges of New South Wales. In the 15 years since he's had his hands in every part of winemaking.

A good listener and a born leader, Ben is proud of the world-class team at Jacob's Creek.
"I've inherited a world-class team of passionate winemakers. From grape-sourcing to winemaking, we all live and breath our passion for wine, and we are united by a common goal - to make great wines that people love"
Ben is a self-confessed lover of great Chardonnays and has said that "Every wine should tell a story of providence".

We look forward to the new stories that will come from Jacob's Creek under Ben's guiding hand.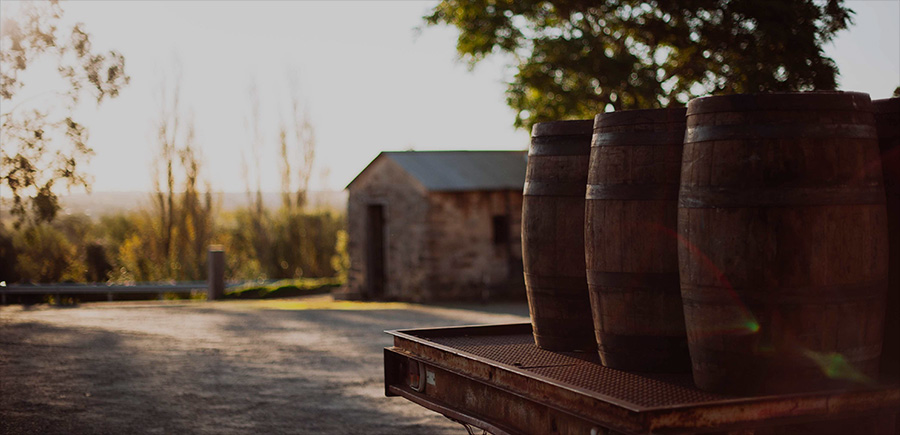 The Jacob's Creek
Viticulturist Team
The Jacob's Creek
Viticulturist Team
Wine starts here, on the vines.
Our Viti' team take their job very seriously. As well they should - it's here that the whole process starts, and it's their decisions that not only affect the next vintage but perhaps the vintages for generations to come.

Together with our growers, they manage all aspects of vine health and grape quality including irrigation (ensuring the vines are watered sufficiently but not too much); canopy management (ensuring the vines have enough leaves to shade the grapes yet allow full ripening)
and bunch weight (ensuring the vines have enough grapes but not too many) during the growing season. After harvest they get a short respite before managing the vine pruning decisions in the winter.

Battling the elements and the vagaries of Mother Nature, our viticulture team are the key to ensuring the grapes that go into every bottle of Jacob's Creek are the best they can be.
Our
Growers
Our
Growers
PART OF THE FAMILY
We've always said, our wine should be enjoyed in the homes of families and friends. So it's a real point of pride for us that we source our grapes from over 120 independent growers - most of which are still family run vineyards. And just like the McPherson's above, many have been working with us for generations
We call our growers 'wine growers' not 'grape growers' because of the special understanding required to grow grapes that make great wine. They work closely with our viticulturists and Winemakers on all key decisions, but it's the years of experience in the day to day management of the vines that we think you can taste in every bottle.